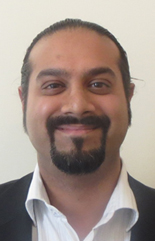 Dr Goyal
MB ChB, DRCOG, MRCGP, PD Dip. Derm
based on

About
Dr Goyal specialises in cosmetic dermatology and has carried out thousands of treatments during his aesthetics career since 2007. He has a truly worldwide clientele of satisfied clients.
A highly experienced doctor, he obtained his medical degree from the University of Bristol in 2004. He has worked in Bristol, East Somerset, London and Milton Keynes in the areas of General Medicine, General Surgery, Accident & Emergency, Psychiatry, Paediatrics, Obstetrics and Gynaecology.
Dr Goyal is a well established GP Partner at a prestigious surgery with an interest in Dermatology and is a lead GP for Dermatology. He is also part of the Dermatology team at Bedford Hospital.
He keeps up to date with current medical knowledge by discussing ideas with other cosmetic doctors, plastic surgeons and dermatologists which makes him the ideal practitioner of these medical treatments to ensure there are minimal adverse side effects and maximum results. He has a keen eye for assessing each client as an individual and discussing the best course of treatment for all his clients.
Dr Goyal is able to carry out all the treatments within the botonics range including wrinkle relaxing injections, filler treatments for all indications including nose to mouth lines, marionette lines, non-surgical nose job, cheek enhancement, volume replacement and tear troughs (dark circles).
Dr Goyal has the following associations:
Associate Member of the British College of Aesthetic Medicine
Member of The Royal College of General Practitioners
Diplomate of the Royal College of Obstetricians and Gynaecologists
Member of the Medical Defence Union
Full registration with the General Medical Council
Member of the Primary Care Dermatological Society
Diplomate in Clinical Dermatology, Barts and London School of Medicine and Dentistry (Merit Achievement)
Find botonics on Google+.
Tear Trough Early 30s

Treatment: Tear Trough
Product: 2.0ml Teosyl
After photo taken: Immediate
Specialist: Dr Goyal

Nose Bump and Bend

Treatment: Non-Surgical Nose Job
Product: 1.0ml Teosyl
After photo taken: Immediate
Specialist: Dr Goyal
Comments: 24 year old client unhappy with nose bump and bend

Hooked Nose 20 Year Old Client

Treatment: Non-Surgical Nose Job
Product: 1.0ml Teosyl
After photo taken: Immediate
Specialist: Dr Goyal
Comments: Client unhappy with low nose root and hooked shape

Asian Male Nose Enhancement

Treatment: Non-Surgical Nose Job
Product: 1.0ml Teosyl
After photo taken: Immediate
Age: 20 years old
Specialist: Dr Goyal
Comments: Client unhappy with low nose root and drooping tip

In calm hands
I was very very pleased with the work I had done at Botonics! I did not know if I would go through with getting dermal filler for my nose and tear ducts, but their emailed newsletters greatly motivated me. When I finally made an appointment, I was very impressed by their kind and thorough communication that helped me be fully prepared for the consultation and procedure. Dr. Goyal is who did my pro
...
cedure and I was glad I was in his hands for this. He was very calm and worked smoothly. The thing I liked best about him is that he would double and triple check the injections to make sure they were even and produced the effect I was looking for. I can tell his aesthetics are very important in his decision making and that they were a great benefit to improving my face. He had steady hands and communicated well which made the procedure very easy (even though I was very nervous). I bruised a bit afterward, but it was not very noticeable, and quickly went away after using a hot compress (as they suggested). It now feels so natural and I am so pleased with boost in confidence I now have!
Read more

Top up by Dr Goyal
I have to say Botonics team are outstanding! Dr Goyal's work on me amazing! My top up was mid-face, temples, botox brow lift. No pain, no bruising. My face slightly marked with what looked like insect bites, which went down within a day! I had the work done beginning of February and over the time until today writing this review (12 days), the look is softer, I would describe it as a 'soft focu
...
sed lens'. Being totally honest for the review, in my words, it is really really nice. I did have a little bit of a 'wobbly' moment; Naruschka was still on holiday, and Dr Goyal was not available, when I noticed around 4 days later, it appeared that I had lost volume, (I probably had) and it seemed to me like my brows had not lifted as much as I would have liked. I contacted Rosie who explained they were both out at the time I had, (my time was limited as I had to get back overseas for work) however, I see this as a God send, because in the following few days, the work Dr Goyal had done, blossomed…. and the lift and volume took place! So in hindsight, patience is a virtue. Thank you Botonics – you are highly, highly recommended!!!
Read more
based on
2
reviews.
Read all reviews
Your Questions Answered

Ask an expert...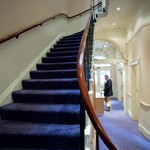 London
W1G 9PF
Our discrete, prestigious and convenient centre for Plastic Surgery consultations/follow ups and Cosmetic Dermatology treatments.