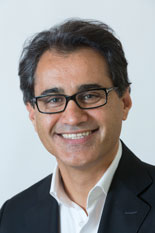 Mr Davood Fallahdar
MD & Surg (Hons), FRCS (Eng), Chir Plast (Hons), MicroSurg (Hons), ORL (H&N)
based on

About
Davood Fallahdar graduated with honours in Medicine and Surgery from Medical School in Milan in 1992. He began his specialist training in Plastic and Reconstructive Surgery, and Microsurgery at the University of Milan, and gained further experience at acclaimed international Institutions in Paris, New York University, San Francisco USA, Gothenburg, and Barcelona.
Mr Fallahdar's extensive and consistent Consultant level experience in Plastic and Aesthetic Surgery spans a period of over 10 years.
He was entered onto the UK GMC specialist register for Plastic Surgery in 2000. He has in addition been on the Italian GMC specialist register since 1998.
In 2006, he was awarded special recognition for Excellence in Microsurgery by the renowned National Cancer Institute in Milan and, in the same year he completed his third speciality, Certificate of Specialty in ORL (ENT Head and Neck).
Mr. Fallahdar has published numerous papers in the peer reviewed literature, and has presented both nationally and internationally. He has in addition been involved in research into the Surgical Reconstruction of Human Morphology, at the University of Milan.
Mr. Fallahdar has held Consultant appointments at Addenbrooke's Hospital NHS Foundation Trust, Cambridge, and the National Cancer Institute, Milan.
He held the Locum Consultant Plastic Surgeon post at The Royal Marsden NHS Foundation Trust from 2007-2009, where he formed part of a highly skilled multidisciplinary team, undertaking a wide range of state-of-the-art Plastic and Reconstructive Surgery, with prime focus on achieving optimal function and aesthetics.
Mr. Fallahdar has wide experience in all aspects of Cosmetic Surgery of the Breast, Face, and Body Contouring Surgery including, Blepharoplasty, Brow-lift, Face-lift, Neck-lift, Otoplasty, Rhinoplasty, Breast Augmentation, Breast Reduction, Gynaecomastia, Abdominoplasty, Post pregnancy Abdominoplasty Arm Lift, Thigh Lift, Labiaplasty, Structural Fat Grafting and Liposuction.
Mr Fallahdar also provides non-surgical aesthetic procedures using laser, injectable fillers, botulinum toxin facial rejuvenation. He is committed to provision of safe, meticulous, and the highest quality of care in order to achieve the best outcomes.
Dedicated to remaining at the leading edge of his field and updating knowledge and skills of the highest standards, he regularly attends renowned national and international Plastic Surgery meetings and courses.
MEMBERSHIPS:
BAPRAS (British Association Plastic Reconstructive and Aesthetic Surgeons) Member
The British Association of Aesthetic Plastic Surgeons Member (BAAPS)
General Medical Council. Reg. No. 4686602
FRCS (Eng.), ad eundem Fellow of The Royal College of Surgeons
Find botonics on Google+.
Your Questions Answered

Ask an expert...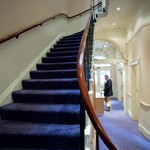 London
W1G 9PF
Our discrete, prestigious and convenient centre for Plastic Surgery consultations/follow ups and Cosmetic Dermatology treatments.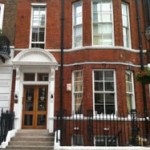 London
W1G 8EN
Our primary hospital for general anaesthetic plastic surgery facilities with private ensuite overnight rooms.