Breast Reduction

A breast reduction procedure surgically reshapes exceptionally large breasts to increase the client's comfort and satisfaction. Personally tailored breast reduction procedures are available in the UK from botonics at our prestigous Harley Street clinic, in the heart of London's premier private medical community.
The excessive weight of very large, pendulous breasts may cause a variety of medical problems - back and neck pain, skin irritation, breathing problems, even skeletal deformities. Bra straps may leave indentations in shoulders and unusually large breasts can make a woman or a teenage girl feel extremely self-conscious.
Breast reduction, can help such women by removing fat, glandular tissue, and skin from the breasts, to make them smaller, lighter, and firmer. It can also reduce the size of the areola, the darker skin surrounding the nipple. The goal is to give the woman smaller, more shapely breasts in proportion to the rest of her body.
What can and should be done in your case will depend on a consultation with your botonics surgeon. However the following introductory paragraphs will, we hope, be helpful. Please be sure to ask your botonics surgeon if there is anything about the procedure you don't understand.
The Changes you can Expect with Breast Reduction Lift Surgery
Choosing breast reduction surgery results in a change of outward appearance (see our Before and After Photos). But it also has some pleasing side affects. Clients tell us that after a mammoplasty, they generally just feel better about their appearance and that shows outwardly through increased confidence. They are happier to wear more revealing clothing and not always turn the lights off in the bedroom!
botonics for Breast Reduction Mammoplasty
We're breast reduction specialists, having been leaders in the plastic surgery market since 2005. That's just one of the 10 reasons you should choose botonics for your breast reduction procedure.
Our prices for breast reduction start from just £6,500, and financing for this cost is available.
Candidates for Breast Reduction Surgery
Who is a candidate for breast reduction surgery? If you are healthy and seeking an effective reduce heavy, sagging breasts, mammoplasty surgery could be your answer. Do you dream of having smaller, better proportioned breasts? Dream of having breasts that don't affect your lifestyle or health, or feeling confident even at the beach? Well, if you are ready to stop dreaming about your new breasts and start living with them, click on the Contact us link below to book a free consultation with our breast reduction specialist surgeon.
You may also be interested in
Related treatments
Find botonics on Google+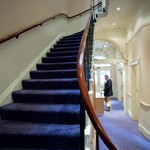 London
W1G 9PF
Our discrete, prestigious and convenient centre for Plastic Surgery consultations/follow ups and Cosmetic Dermatology treatments.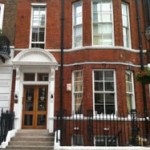 London
W1G 8EN
Our primary hospital for general anaesthetic plastic surgery facilities with private ensuite overnight rooms.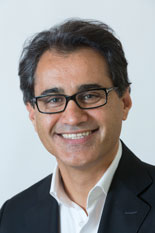 MD & Surg (Hons), FRCS (Eng), Chir Plast (Hons), MicroSurg (Hons), ORL (H&N)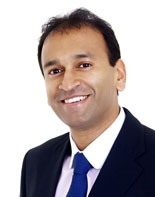 BSc (Hons.), MSc, MBCHB, MRCSED, FRCSED (PLAST.)

It is a wise decision choosing Botonics.
My eventful journey to bontonics group started with a telephone call and a friendly voice came through to answer my call, this relaxed me and a prompt appointment followed. My subsequent meeting with the consulting surgeon reinforced my belief of a very organised,friendly and professional outfit.The result of my procedure is a very happy one.Thank you Botonics group !.
Read more

Great results...looking great
Planing my summer holiday, didn't like how i looked in my new bikini, so i deceided to call the clinic.
I went to see Dr Joffily, discussed the procedure, liked his approach and i was happy to go for it.
I had the treatment and the recovery was fine, now my body looks great and can't wait to show it in St Tropez....
I would recommend the treatment to anyone who needs it
Read more
2

reviews.
based on
Read all reviews

Summary of treatment
Procedure time
Anaesthetic
Hospital stay
Sensitivity period
Back to work
Full recovery
Duration of results
Risks & Complications
Infection, bleeding, swelling, bruising, asymmetry.