Cosmetic Surgery
Cosmetic surgery #trending in 2016
It seems Caitlyn Jenner, who recently and very publicly went through the feminisation process, is the latest one to be influencing trends in the world of cosmetic surgery, following in the footsteps of Kim Kardashian and Kylie Jenner and other celebrities across the world.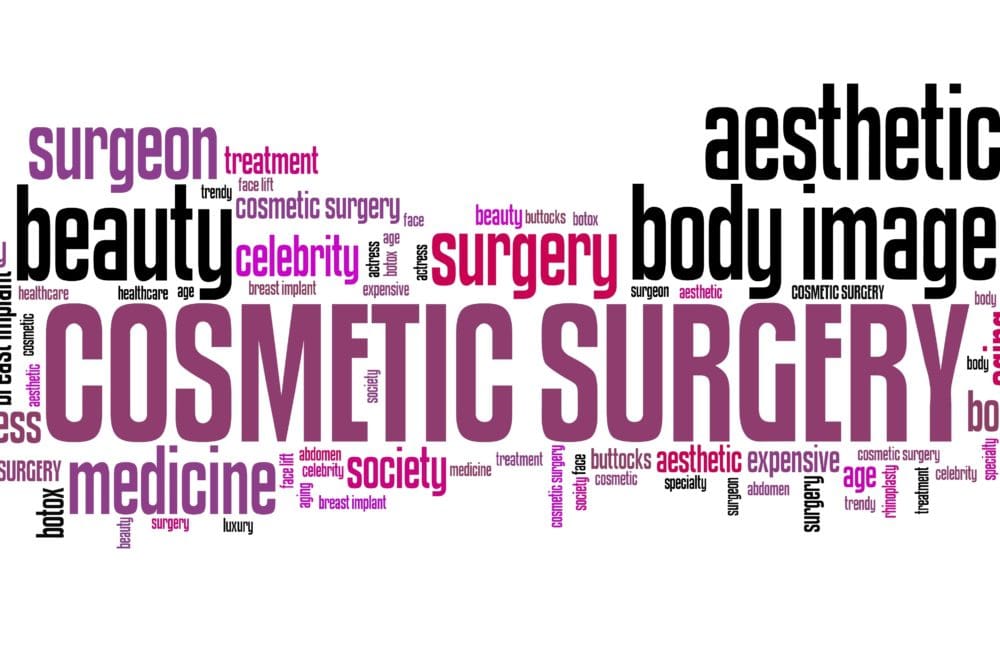 The demand appears to be rising for an ultra-feminine/glamorous look, turning more to increased amounts of dermal fillers to achieve pronounced cheekbones and full lips.  Now we know this in itself is nothing new, but the subtle 'less is more' look seems to be have been over-taken with a desire to emanate the aesthetic elements of the transgender community.
Another favourite celebrity for lipspiration is none other than Angelina Jolie Pitt. This is similar to the trend of the 'Brazilian butt' initially set by J-Lo and taken to the next level with Kim Kardashian.
However to the contrary of this, bigger is not considered better anymore when it comes to breast augmentation.  According to a recent survey, by Realself.com, doctors are saying that 39% of their patients are opting for smaller breasts compared to 2014, with celebrities such as Rhianna and Kate Hudson setting the precedent.  Breast reduction is also gaining popularity for the same reason and also due to recent media attention around Modern Family star Ariel Winter's surgery earlier this year.
The latest in anti-ageing treatments, arising out of Hollywood, is the 'Hollywood hand job' along with 'Handacials' (hand facials).  This is addressing a pain point for women who do everything for that fresh and youthful glow on their face, which these days is very achievable and accessible with the help of chemical peels, dermal fillers, botox and mesotheraphy, only to be let down by their hands which reveal their true age.
Women want to avoid the dreaded 'Madonna hands' syndrome and so are now opting for the same treatments on their hands to plump and smooth the skin.  Hands do tend to show age for many reasons including sun damage since we rarely wear sunscreen on our hands unless on holiday.
Other areas that show age, aside from the face, are the décolletage, neck and jowls, and treatments (Botox, Vaser Lipo, threadlifting and liquid facelifts) to these areas are gaining popularity also.  In the meantime there are preventative measures such as using hand cream with added sunscreen to help delay the sun-induced ageing effects and including the neck and décolletage into your skincare regime.
Neck lifts are overtaking breast augmentation in the popularity stakes.  In fact the neck/chin area is predicted to be the most popular for cosmetic treatment come 2016.
Surprisingly, it is men who are expressing an increased interest in these treatments.  Why, you may ask?  A strong defined jaw line is considered a very masculine feature, look to Brad Pitt for a perfect – and famous – example of this.  In fact, whilst we are talking about men and cosmetic treatments, industry observers say; that there will be a continuous rise in the number of men opting for cosmetic surgery particularly on areas such as the chest (Gynaecomastia treatment), for which there has been a three-fold increase, lower abdomen (Vaser Lipo), and eyes/eyelids (Blepharoplasty) and of course hair and beard transplants.
It is no longer taboo for men to consider surgery for cosmetic enhancement.  There are more options now than ever before both surgical and non-surgical/non-invasive.
Rhinoplasty is still steadily on the decline (down by 44%), with many opting for non-surgical nose reshaping as amazing results can be achieved with dermal fillers alone.  Since the year 2000, Botox has increased by 748% and the demand continues to increase.  There are other fluctuations in the cosmetic surgery world which happens year on year, depending on innovations/developments and influence from the media of course. (source: https://tinyurl.com/hqvv6qs)
Ultimately we encourage all our patients to choose what is best for them, cosmetic surgery is not a fad nor is it a fashion.  It is life changing and hopefully – a 'life enhancing' decision that must be taken seriously and not something one should consider on a whim.
Neither should it be about looking like someone else.  Yes, by all means, be inspired, but remember that each one of us is unique and that is a great thing.  Being comfortable in one's own skin is what it is all about.  Cosmetic treatments, surgical and non-surgical, are for enhancing what's there.
Wishing you all an inspiring 2016, and stay tuned!