Cosmetic Surgery
Did they or didn't they? Five celebrities who may have had nose jobs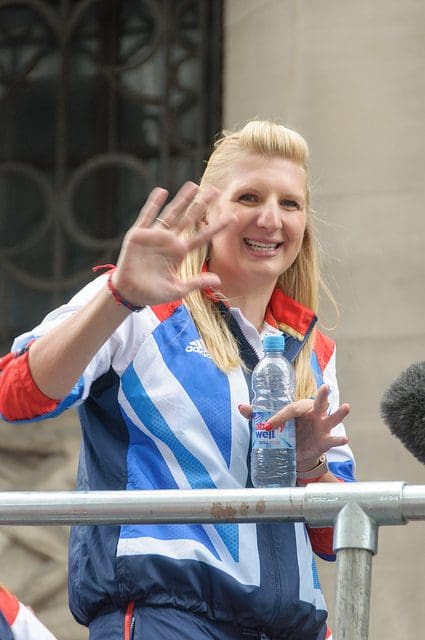 Lots of celebrities reap the benefits of cosmetic surgery, but not all of them kiss and tell. We uncover some of the biggest rumoured nose jobs in the celebrity world…
Rebecca Adlington – confirmed
Olympic gold medal swimmer Rebecca Adlington was rumoured to have undergone rhinoplasty in 2014 to straighten her nose and remove the bump. Criticised by the media and Twitter trolls for her appearance, with some taunts likening her nose to a dolphin's, Rebecca found the negative attention upsetting. In a revealing interview with the Mirror, Rebecca admitted she'd like to have her nose straightened, but had previously been unable to consider surgery with the constraints of her swimming schedule: "I'd have it straightened. But I couldn't float the idea of having a nose job before, because with swimming you only get two weeks off a year."
Unlike non-surgical nose treatments which have a recovery time of just 24 hours, rhinoplasty requires three weeks off work – not ideal for this Olympic swimmer. Although the retired swimmer refused to elaborate on the surgery, the dramatic results were clear to see.
Kim Kardarshian – denied
Rumours of plastic surgery are rife surrounding the whole Kardashian clan. Although Kim resolutely rebuffed claims of having implants in her rather voluptuous booty, the media has since accused her of undergoing other body alterations, including a nose job. There's certainly no denying Kim looks incredibly different since she first appeared on the celebrity scene, and despite owning up to other treatments ranging from laser hair removal and Botox, she still insists she hasn't had any work done on her nose. She has considered it though; speaking to ABC she said: "My nose is my biggest insecurity. The doctor showed me what it would look like. And it just didn't [work] – I wouldn't look the same.
"I'm totally not against plastic surgery."
Lady Gaga – unconfirmed
Previously not an advocate for plastic surgery, despite undergoing temporary body modifications such as horns on her face, Lady Gaga sparked rumours about going under the knife when she appeared on stage at a Gay Pride event in 2013. There was much speculation that the singer had surgery to slim her nose. Her former best friend Brendan Jay Sullivan claimed Gaga had previously talked about wanting nose and breast enhancement surgery. Unfortunately, this is one myth that will remain speculation as the star has stayed tight-lipped on the matter, neither confirming nor denying!
Leona Lewis – denied
X Factor star Leona Lewis was surrounded by rumours of surgery after appearing on the red carpet with killer new curves at a charity event in 2011. Not only did fans suggest she had undergone a boob job, but that she'd also had a little tweak to her nose. Pictures from her X Factor debut in 2006 show a very different profile, yet her publicist dismissed the rumours as 'total rubbish' and 'utter nonsense'. Whatever the truth, the star certainly looks fabulous.
Beyonce – unconfirmed
Perhaps one of the most famous of all these ladies to be under speculation is superstar Beyonce. The vegan advocate supposedly went through with the treatment in 2013, debuting her cute new nose on stage at the American Super Bowl. Leading surgeons backed up the rumours with opinions of their own; facial plastic surgeon Dr Jeffrey Spiegel said to Hollywood Life: "I think she has had her nose narrowed and the tip refined. I do this same procedure regularly. She looks gorgeous and the surgeon did an excellent job".
Unfortunately Beyonce hasn't 'fessed up, but many fans remain convinced that the star's streamlined new look is definitely down to a secret surgery rather than clever contouring make up.
We may never know if some of these celebrities have gone through a procedure to alter their noses for the better, but maybe those who are insecure about how it looks should have considered the other options available instead.