Skin Peels

A Skin peel treatment is a safe and effective way to brighten the skin, reduce acne scarring, even pigmentation and reduce the signs of ageing.
A range of superficial to deep skin peel treatments are available in the UK from botonics at our prestigous Harley Street clinic, in the heart of London's private medical district.
A skin peel treatment should be administered by a specialist with appropriate training as some skin tones can react very unfavourably if not properly prepared prior to treatment. At botonics, we a broad range of experience in treating all skin tones, from very light to very dark, safely and effectively.
Treatable Areas for Skin Peel
Face
Hands
Neck and Décolletage
Arms
Stretch Marks
The Skin Peel Treatment
At your free consultation, the specialist will review your detailed medical history and advise whether a Skin peel treatment is appropriate for you. Except for the most superficial of peels, most skin types need to be prepared for several weeks or longer with prescription skin care products to ensure a safe Skin peel.
Once your skin has been appropriately prepared, your skin peel can take place. The solution is applied and the sensation you feel is tingling, itching and heat. The sensation can range from very tolerable to quite uncomfortable depending on your individual response to discomfort and the depth of the peel being performed. Once the solution is neutralised, the discomfort goes away immediately. A skin peel treatment takes about 30 minutes and you will probably leave with a bit of redness which may or may not be noticeable. Peeling usually starts two days after the application of the peel, and can range from light flaking to full black skin with large sections dropping off. If you're opting for a deeper peel, you should definitely plan to be able to stay indoors for about a week of downtime.
Superficial peels usually require a course of 3 - 6 treatments, deeper peels may require one or two treatments. For most challenging concerns such as deeper lines, significant pigmentation irregularities, acne scars, etc. more and/or deeper peels are required. Skin health can benefit from a peel every 12 - 18 months.
To learn more, see our Skin Peel Frequently Asked Questions.
botonics for Skin Peel Treatment
We use only brand-name, gold standard peels as manufactured and approved for use in the UK. We understand the risks and challenges associated with all skin types and all ethnicities. Everyone can benefit from a skin peel, however some skin tones do require more preparation on prescription skin care prior to treatment.
Our Skin peel treatments are administered by qualified medical specialists who are experienced in the treatment of facial lines, dull skin, pigmentation variations and scars.
Our price for Skin peel treatments start from just £350, and you can spread the cost of any treatment over £500 interest free for up to three months.
Candidates for Skin Peel Treatment
Who is a candidate for a Skin peel treatment? If you're unhappy with your skin's pigmentation, wrinkles, luminiscity, acne or other scars anywhere on your body, then our Skin peel treatment could be your answer.
Click on the Contact us link below to book a free consultation with our Skin peel specialist.
You may also be interested in
Related treatments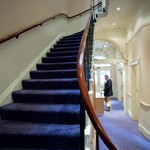 London
W1G 9PF
Our discrete, prestigious and convenient centre for Plastic Surgery consultations/follow ups and Cosmetic Dermatology treatments.

Battersea Rise
London
SW11 1PX
Our convenient venue for Cosmetic Dermatology consultations, treatments and follow ups in the heart of South West London.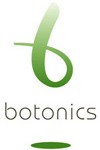 13A Bartholomew Way
Horsham
West Sussex
RH12 5JL
Our convenient venue for Cosmetic Dermatology consultations, treatments and follow ups in the bustling market town of Horsham, West Sussex.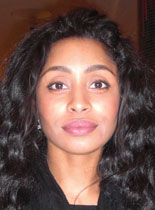 RN, INP, Head of Cosmetic Dermatology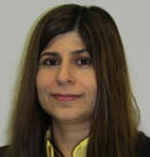 Your Questions Answered

Ask an expert...
Frequently Asked Questions
At botonics we use a variety of different skin peels depending on what is most appropriate for your particular needs. Many of our patients find Trichloroacetic acid or TCA works best for them. We use Easy (TCA) Peel from Euromedical which is stronger than the alpha hydroxy or glycolic acids but doesn't require the down time of a phenol peel. Usually more than one course of treatments is necessary with Easy (TCA) Peel.
The botonics Easy (TCA) Peel can be used on all types of skin e.g. fine skin, normal skin or greasy or thick skin. It can also be used safely and effectively on black and Asian skin. There is no need for any skin preparation when using Easy (TCA) Peel and it can be applied directly on top of makeup, although it is advisable to clean the skin.
An anaesthetic cream is applied to the face followed by a thin layer of Easy (TCA) Peel solution. The solution dries within a few minutes and the skin is then coated in a post-peel cream. When the peel is complete the skin is most receptive to absorb the active ingredients within post-peeling cream that helps the skin renew. The post-peeling cream contains vitamin A to accelerate production of collagen, Selenium to accelerate healing of skin, vitamin E to scavenge free radicals, vitamin H to help skin grow, and vitamin C to help repair skin.
Your botonics Practitioner will apply the peel, wait for it to take effect and then neutralise it with a post peel cream. After approximately 30 minutes to one hour the skin will feel more taut and healthy.
Every day thousands of cells die and are replaced by new ones from below the surface of the skin. This is a slow process that does not allow your skin to shed dark spots, sun damage, or a dull, lifeless complexion. A botonics Skin peel speeds up the renewal process, shedding the top layers of skin, allowing the cells to naturally heal and renew the skin within 30 days.
Your skin will tend to flake after 3 - 5 days and any dry flakes should be removed gently with tweezers. Not all patients shed skin in the same way, as all patients are different. Rest assured you will not shed your skin completely like a snake! When you do start to peel, do not rub the skin harshly or use exfoliant products. These can cause redness and irritation and possible infection. Continue to use the moisturising cream supplied by botonics as directed.
There is a slight discomfort in the form of heat or irritation experienced on the initial application of the peel but coating the skin in a post-peel cream eliminates this.
Complications are unusual but as with any medical procedure, there are risks and precautions. If you have a history of cold sores or Herpes simplex infection, it is extremely important to inform your botonics Practitioner. The sensitivity of your new skin can make you more susceptible to outbreak. It is important to remember that whilst undergoing treatment with Easy (TCA) Peel the skin has little or no protection to UV light (both UVA and UVB). Therefore it is important not to expose the skin to sunlight for at least two weeks following the Easy (TCA) Peel treatment. You should always wear a sunscreen (minimum SPF25), even in winter. There are a number of special creams available to be used in combination with Easy (TCA) Peel. Your botonics Practitioner will discuss the options with you and prescribe the correct cream to treat your skin type. It is very important to remember that you should not use moisturising creams that contain fruit acids as these may cause dryness and irritation.
There is no down time required with a chemical peel, but it's probably not a great idea to schedule something where you'll be self-conscious about your skin flaking off for a few days. A skin peel may cause slight swelling, depending on results required and the condition of the skin. This diminishes after the first week and the skin peels over the course of several days. The skin revealed by this peeling process is softer, firmer, smoother, line free and more evenly pigmented. Skin peel treatments, at intervals of one to two months, may be necessary to achieve the desired results. It can be used on all types of skin from normal to greasy or thick and can also be used safely and effectively on Black and Asian skin.
Latest News

Summary of treatment
Procedure time
Sensitivity period
Back to work
Full recovery
Duration of results
Risks & Complications
Infection, redness, peeling skin, scarring.