Cosmetic Dermatology
'brotox': Discover more about botox treatment for men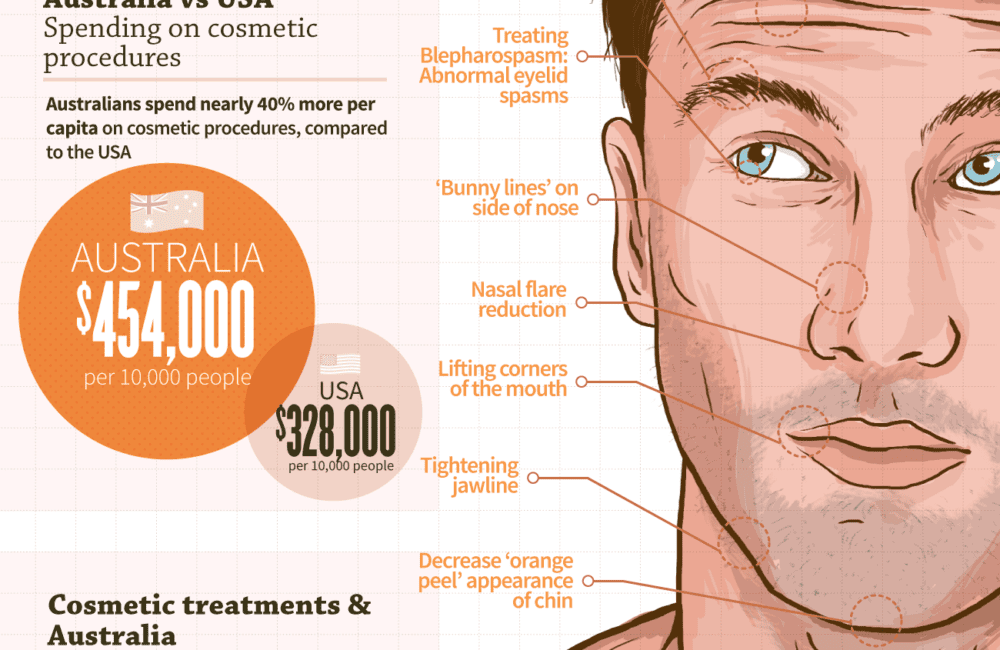 Created by Australian plastic surgeons Cosmos, this infographic illustrates that more males in the country are now having injectible cosmetic treatments. The most common of these is Botulinum toxin, which the group has referred to as "Brotox".
This infographic contains a substantial amount of useful information and shows how our neighbours are embracing cosmetic treatments to achieve their ideal appearance. Fortunately, this "brotox" is not just limited to our Australian cousins, with men and women in the UK also taking advantage of these procedures.
You can find out more about these cosmetic dermatology treatments here.