Breast Enlargement

Breast augmentation, or augmentation mammoplasty, is one of the most common plastic surgery procedures performed today. Personally tailored breast augmentation procedures are available in the UK from botonics at our prestigous Harley Street clinic, in the heart of London's premier private medical community.
Over time, factors such as age, genetics, pregnancy, weight changes, sun exposure, and gravity can cause the size and shape of the breast to change. Women who are dissatisfied with the size of their breasts, or have experienced changes in breast appearance can achieve a fuller, shapelier breast with breast enlargement.
During breast augmentation, a breast implant is placed inside a pocket formed in the breast tissue. This can help to increase or balance the size of the breast, restore breast volume, or restore the shape of the breast after partial or total loss.
It is important to realise that breast augmentation cannot correct significantly sagging or drooping breasts. In these instances, a breast lift is often necessary, which may be performed in conjunction with this procedure.
The Changes you can Expect with Breast Enhancement Surgery
Choosing breast augmentation surgery results in a change of outward appearance (see our Before and After Photos). But it also has some pleasing side affects. Clients tell us that after breast enhancement, they generally just feel better about their appearance and that shows outwardly through increased confidence. They are happier to wear more revealing clothing and not always turn the lights off in the bedroom!
botonics for Breast Enhancement
We're breast augmentation specialists, having been leaders in the plastic surgery market since 2005. That's just one of the 10 reasons you should choose botonics for your Breast Surgery procedure.
Our prices for breast enlargement start from just £5,000, and financing for this cost is available.
Candidates for Breast Augmentation
Who is a candidate for breast augmentation? If you are healthy and seeking a fast, natural enhancement to your natural breast size, breast enlargement surgery could be your answer. Do you dream of having a fuller, more womanly bust? Dream of a body that looks great in those clothes you have always wanted to wear, or feeling confident even at the beach? Well, if you are ready to stop dreaming about your new body and start living in it, click on the Contact us link below to book a free consultation with our breast augmentation specialist surgeon.
You may also be interested in
Breast Enlargement for women
Related treatments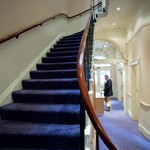 London
W1G 9PF
Our discrete, prestigious and convenient centre for Plastic Surgery consultations/follow ups and Cosmetic Dermatology treatments.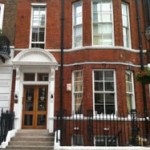 London
W1G 8EN
Our primary hospital for general anaesthetic plastic surgery facilities with private ensuite overnight rooms.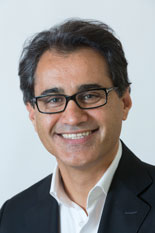 MD & Surg (Hons), FRCS (Eng), Chir Plast (Hons), MicroSurg (Hons), ORL (H&N)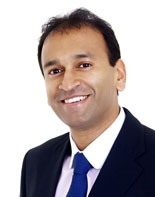 BSc (Hons.), MSc, MBCHB, MRCSED, FRCSED (PLAST.)
Breast Surgery Aftercare
Following your breast surgery it is advisable to go home and rest as much as possible for at least the first 24 – 48 hours. The general anaesthetic will have made you feel tired, and this coupled with the trauma of any operation on your body, means that rest and sleep is the best way to aid your recovery and give the best result possible.
You will experience mild to moderate discomfort after your breast augmentation and it is recommended that you take one or two pain relieving tablets (such as Paracetamol) on a regular basis for a few days. DO NOT TAKE ASPIRIN OR ANY PRODUCTS CONTAINING ASPIRIN as this may prolong or cause bleeding in the early post operative period.
Your breasts will be swollen and tender and there may be some bruising initially, though this should settle in a week or two.
Try not to over exert yourself physically for the first three or four days after surgery and limit your arm movement for the first week.
You are normally told to purchase a sports bra beforehand and it is recommended that you wear this regularly day and night in order to support your breasts. After six weeks of wearing a sports bra, you may start wearing under-wired bras again.
You should avoid getting the wounds or dressings wet for the first week.
Dissolvable stitches will have been used. These normally dissolve spontaneously in the first four to eight weeks. If non-dissolvable stitches were used, you will need to return for suture removal 7 – 10 days after your procedure.
At one week post operatively you will be seen by the nurse who will remove the dressing and inspect your wound. If the wound is healing nicely at this stage you may recommence bathing then.
It is very important in the early period after your operation that you move around your home as much as possible. After a good week of rest you may commence gentle arm movements and arm exercises and by one to two weeks post operatively you should be ready to recommence light household duties. By one month post operatively you may recommence light gym work, returning to full normal activities by six weeks.
You should refrain from driving for the first three days. After this you may recommence driving once you feel confident to undertake an emergency stop.
It is advisable to stop smoking prior to your operation in order to reduce the risks of complications. Once your wound has healed it is safe to recommence smoking if you wish to do so. You should however, avoid smoking for the first two weeks post operatively as this can inhibit good healing.
Following the breast surgery, the type of job that you do determines when you can return to work. If you are mainly confined to deskwork, you may feel able to return to work after two weeks. More physical occupations may require four weeks of recuperation before you feel able to return to work.
The scar will take time to mature. During the first six weeks the scar will pretty much look after itself. By week six you should commence moisturising and massaging the scar with E45 cream or other products that the nurse has advised. The aim being to soften the scar and speed up final scar maturation. The delicate scar tissue is at greater risk of sunburn if exposed to the sun, therefore, you are advised to avoid sun exposure to any scar tissue for the first six weeks of healing, after this if the area is to be exposed to sunlight you should apply sun protection factor 15 or greater sun block to exposed scar tissue.
Though most people experience uneventful post operative recovery, if you develop any of the following you should contact botonics:
Temperature greater than 38.0°.
Severe pain not alleviated by simple painkillers.
Fresh bleeding from the wound, other than a minor ooze.
Any wound discharge after 48 hours.
Sudden rapid enlargement of one or other breast.
If you have any queries, questions or concerns regarding your procedure or recovery please feel free to contact botonics.

Exemplary experience at Botonics
I received a fantastic service from Botonics who provided me with Breast Augmentation and Upper Blepharoplasty. Bill provided me with flexible appointments, friendly efficient service & no pressure transparent costings. The consultation and operation were performed by Dr Joffily in who I have absolute trust in both his recommendations and surgical skill. The procedure itself was much more simp
...
le than anticipated and the recuperation shorter. The results far exceeded my expectations while retaining a natural appearance. I would have no hesitation in recommending Botonics to friends and family.
Read more
Read all reviews
Breast Enlargement Prices
Breast augmentation consultation with specialist surgeon 

FREE

Breast augmentation under general anaesthetic, daycase 

£5,000

Breast implant removal under general anaesthetic, daycase 

£5,200

Breast implant removal/replacement under general anaesthetic, daycase 

£5,900
View all prices
Your Questions Answered

Ask an expert...
Frequently Asked Questions
Latest News

Summary of treatment
Procedure time
Anaesthetic
Hospital stay
Sensitivity period
Back to work
Full recovery
Duration of results
Risks & Complications
Scarring, bruising, swelling, infection, asymmetry, capsular contracture.