Fitness instructor and Photographer
What do our clients think? Average 5 out of 5 based on 534 reviewsRead all reviews
"People are asking me if I've been on holiday!"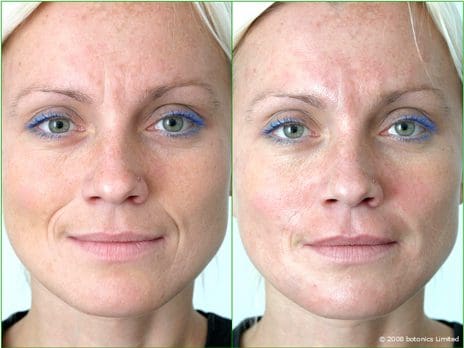 WHY!
Thanks to my genes and my job, I have kept my figure but unfortunately my face has aged significantly – it really doesn't match the rest of me! I have spent a fortune on wrinkle creams but they haven't worked. I had really deep lines on both sides of my mouth and one short, deep one between my eyebrow. The lines were all very prominent and added years to my appearance. My skin was looking a little dull and my years of solar-bed worshipping had created some patchy pigmentation and was making me look older. I was having to wear a lot of foundation to conceal my uneven complexion.
THE PROCEDURE
I received a very in-depth consultation where everything was explained to me in a step-by-step way. I took the consultation very seriously – I even prepared a list of questions in case I forgot. All of my questions were answered and I had a very clear understanding of what the procedures involve and what I was likely to expect. I opted for Botox, Dermal fillers and a skin peel. My course of treatments took six visits to botonics over about two months.
I started with a Botox treatment to relax the muscles. At my next visit, I had Dermal fillers. I didn't want the lines to disappear completely as I wanted to maintain a natural look. I was given anaesthetic before the treatment so the injections felt light and painless. I was slightly blotchy, but after 20 minutes of relaxing with a magazine in a private room I was ok to head out. There was no soreness at all which surprised me. Finally, I came for a course of four skin peels. Each peel was applied and took 20 minutes to dry. I felt a very mild heating sensation but nothing painful.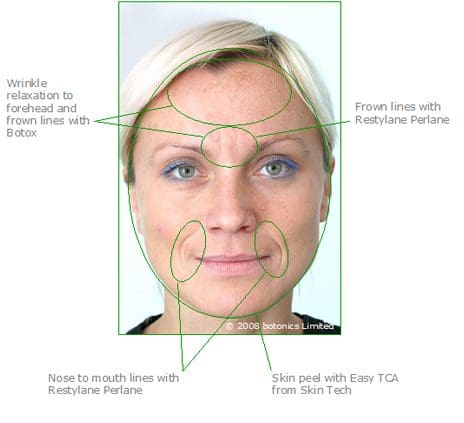 THE FEEDBACK
People are asking me if I have been on holiday – not if I've "had anything done", which is exactly what I wanted! The results were just as I had hoped! The colour, texture and appearance of my skin has vastly improved and my face now has a bright, healthy glow. I am very comfortable with both the doctor and the treatment and would recommend botonics to everybody.